Desert River Solutions makes it easier to close down your medical practice and ensure your medical records are correctly stored and available upon patient request as required by law. As this case study highlights, our medical record storage specialists are here to help extract EMR data and convert medical records to secure PDF documents, even when your medical practice uses obscure electronic medical records systems or contracts with multiple third-party IT service providers.
Learn more below about how we helped AP Ortho's practice owners transition onto their next adventure without needing to continue responding to patient records requests.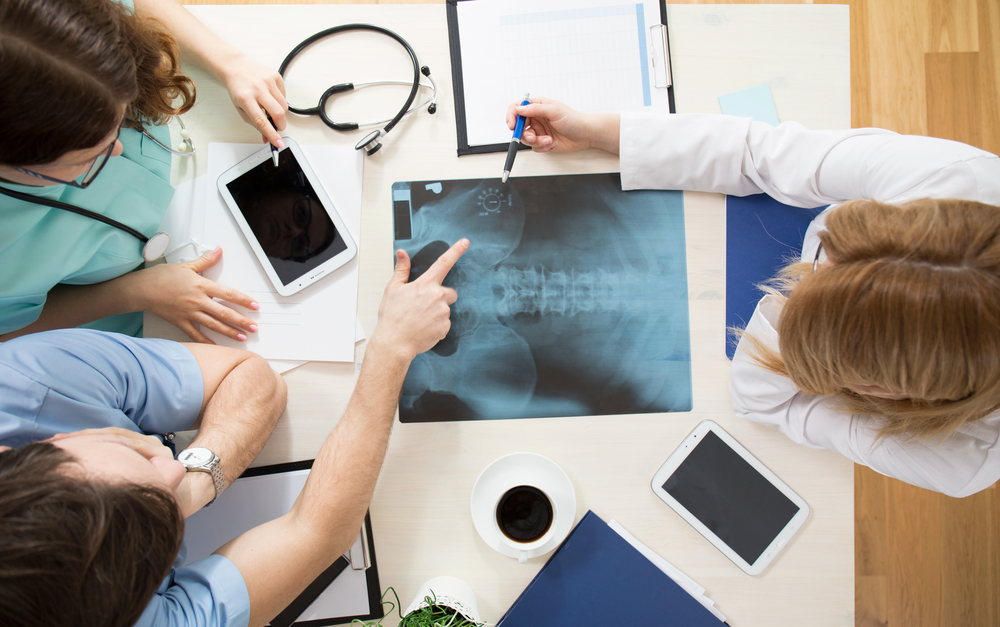 About AP Ortho
Adult & Pediatric Orthopedics (AP Ortho) was a medical practice that provided comprehensive orthopedic care in two locations in Illinois. AP Ortho operated for about 32 years, collecting medical records for over 180,000 patients. The practice owners decided to close down their practice in April 2021.
The Challenge
To close down its medical practice while still fulfilling its legal obligations, AP Ortho needed to transfer all its patient's records and billing to a custodian of medical records. The practice used Allscripts to store and manage electronic medical records (EMR). The data was hosted by a third-party IT company, which means that there were two companies as intermediaries between AP Ortho and their patient records, making extracting the data and turning it into PDF format for storage and fulfilling patient record requests more challenging.
AP Ortho needed an Electronic Records extraction service that would be able to clean out its data storage system of outdated information and convert its database into a human-readable format for 32 years of history and over 180,000 patients. The patient information also included billing and DICOM medical imaging information; all of these medical records and billing records needed to be easily accessible. Most importantly, they needed to ensure all the data was securely stored in HIPAA-compliant servers and followed patient privacy guidelines.
After talking with the AP Ortho team, we realized that we had to communicate with two different entities to extract the electronic medical records and came up with a plan for partnering not just with the medical practice but also with the third-party companies hosting and managing AP Ortho's medical records on their private servers.
Our Approach to Becoming Medical Records Custodian
When we bring on a new medical practice or hospital to become their custodian of medical records, the first step in our process is to investigate how their electronic health record data is hosted and where the EMR is located.
Some EMR platforms are able to take care of the data export and conversion. However, Allscripts doesn't offer this service, so AP Ortho leaned on us to provide both the EMR/EHR data extraction and medical records custodian services. Because they were using privately hosted medical records software, we also had to identify who was hosting AP Ortho's EMR, which made the whole process more complex.
Receiving Records
Given the size of the EMR database, which included over 180,000 patients, their billing information, and DICOM images, the data had to be transferred via Secure File Transfer Protocol (SFTP) from the EMR's hosting server to our secure network. The file transfer process is usually done immediately, but because of the large number of records, in AP Ortho's case this step took about 3 weeks.
EMR Conversion
Once the process of copying of AP Ortho's database and importing images was completed, the EMR conversion started.
To satisfy the client's needs and determine the correct process for converting EMR data from the client's specific database, we first go through a validation process. This procedure includes taking data samples and converting them into a human-readable format. We sent multiple samples of converted patient records from a random sample of patients to the AP Ortho team to ensure the data is displayed exactly how they want it.
After receiving AP Ortho's approval, we completed the conversion on the entire database and convert all the patient's records into a human-readable format for storage and in preparation for fulfilling medical records requests after AP Ortho closed.
In addition, transferring the DICOM images required a different process that included using specific software to transfer and store them into our system.
Results
With Desert River Solution's guidance, AP Ortho was able to properly shut down their medical practice while Desert River Solutions, as medical records custodian, took over providing AP Ortho patients with medical records as needed.
Completing an EMR extraction and conversion, and transferring all documents to a custodian of medical records meant that AP Ortho no longer had to pay monthly or yearly service fees for data hosting and IT support, which significantly reduced their costs during the closure of the practice.
Following our engagement, the AP Ortho team commented on how easy Desert River Solutions made the entire process. Our EMR/EHR extraction specialists and nationally-recognized medical records custodian team managed the process seamlessly, so AP Ortho could focus on other aspects of closing their medical practice.
---
Are you looking for EMR/EHR data extraction or medical records custodian services? We're here to help make the transition in your practice easier! Learn more about our custodian of medical records, electronic medical records extraction, and document scanning services, and contact us today to get started.